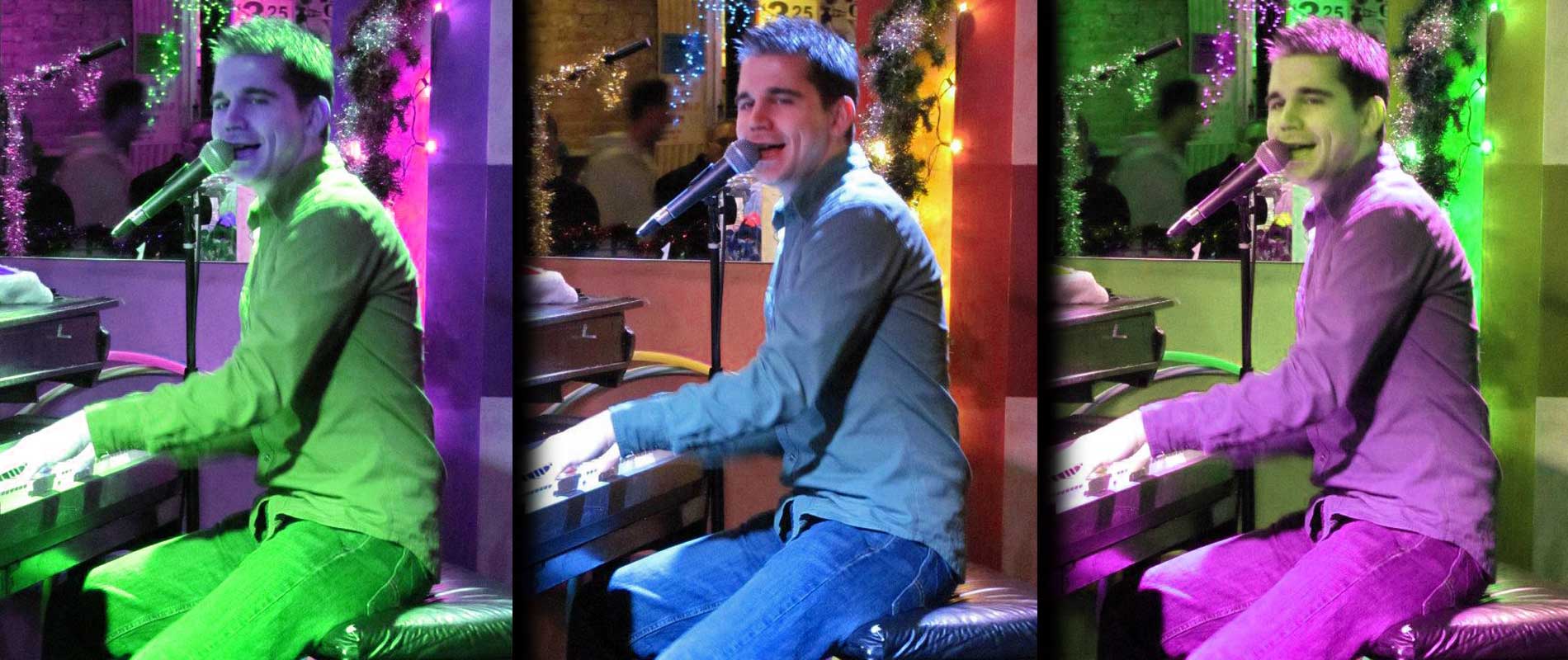 SHOW: LIVE PERFORMANCE
sing us a song...
Ever been to a Dueling Piano Show before?
Yes? Fantastic! Hope you go again (with me playing).
No? Never heard of it? Well, just think of it as a great party at your house with your friends and there just happens to be a couple of piano's and we all laugh, play and sing-a-long to all of the songs you love. Drinks, music, comedy and a whole lot of good times. It's a great way to spend an evening.
FAQ:
Where can I see you perform?
Recently I've mostly been performing at Johnny Foley's in San Francisco, although I'm adding more venues all the time. Los Angeles and Portland are also on my list of cities this year.
Are you available for private parties?
Yes. Please contact me for more information.
I saw you perform and I took a picture(s) with you. How can I share them with you?
I love pictures! You can post them to my Facebook page.